Dress: gift from Jenny
Cami: Nordstrom
Necklace: gift from my husband
Ring: gift from my sister
Shoes: can't remember!
Isn't this dress the cutest? Had lunch with Jenny earlier this week, and she brought this little dress for me. Just love it :) Found one of my favorite books in my mother in laws vintage book collection - Little Women. Don't know about you girls, but I'm a bit of a book worm. Especially love reading the classics, like this one. My favorite is the Anne of Green Gables series. What's your favorite book?
In other news, we were awarded the Sunshine Award (kind of fitting don't ya think? ;) by Kym over at
bitty.and.bunny
. Kym has been such a supporter of our little blog here, and just want to give a little shout out to her and a thank you for this award : D Thought it would be easier if Jenny and I answered our questions on separate posts, just so you're not getting such an over share of info at once :)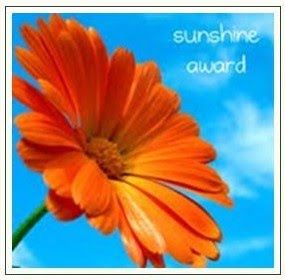 rules:
answer 10 questions below
pass on to 5 bloggers who brighten my day
favorite color: I love any shade of blue or green
favorite number: 7. Don't ask me why, cause I wouldn't even know what to tell you
favorite animal: To have as a pet? Dogs. In general? Probably panda bears. They just look so cuddly :)
favorite non-alcoholic drink: Love green tea. Preferably either Japanese cherry green tea from Coffee Bean Tea Leaf
twitter or facebook: Facebook only because I don't have a twitter
what is your passion: As of late, blogging, although passion is a pretty strong word to use for it.
receiving or giving: Can I choose both? I love getting gifts, but there's nothing like the anticipation and seeing the glee on their face when you give a gift
favorite pattern: Is floral a pattern? If not, then polka dots
favorite day of the week: Friday because most people are working which makes things like going out to eat or going to the movies a lot more enjoyable
favorite flower:
Orchids. They're exotic and impossible to keep alive, but they're absolutely beautiful
And now I pass the award on to these lovely ladies, who always know how to brighten my day.
Jenny will be awarding the last two on her own post. Hope you all are having a fabulous Sunday!
xo Jac